DEVELOPING INNOVATIVE STRATEGIES  & ACHIEVING GROWTH
Purpose & Innovation… the bond between both company and customer. Odabi thrives to seek innovative technological advancements, whilst creating opportunities for others to achieve excellence. We accomplish this with the Odabi Workflow:
 Examine Data Points → Gather Information → Obtain Knowledge → Gain Insight →  Discover Wisdom →  Decide where we can make an Impact → Develop a Vision → Brainstorm the idea → Analyze the Pro's and Con's → Develop a Strategy → Create a Plan for the Strategy → Implement the Plan → Remain Consistent, Innovate, Identify and Repair Faults → Achieve Impactful Results & Goals.
Who We Are
ONLY DRIVEN AMBITIOUSLY BOLD INDIVIDUALS
At Odabi Industries Inc., we aim is to move society towards a global green business culture in which humanity coexists with the planet, abandoning our symbiotic way of life.
We are pioneering the technological foundation for a society not dependent on non-renewable resources and setting a standard where people, planet, and profitable growth attained through superior customer service, innovation, quality, and commitment.
We ask difficult questions, searching for answers that positively impact humanity. Through our diverse portfolio companies, we focus on one goal. Making life just a little bit easier for our fellow man. Here at Odabi, we pride ourselves on assisting those who seek answers. By giving our customers, clients, and users the tools, they need to reach their next level. We believe that only in one's dream lies the creation of a sound future, and we will assist in ushering in that future in any way possible.
What We Do
Odabi is a green, data-driven platform innovation company specializing in developing, launching, and scaling platform businesses and the technology products that enable us to achieve our mission of Profitable growth through superior customer service, quality, and commitment. Our Culture
How We Operate
At Odabi, we believe in a flexible, adaptable, and informal organizational structure governed by fundamental policies or procedures. This gives our business model designers, brand strategists, UI/UX designers, and various engineers the freedom to work and choose their fellow teammates from the basis of their ability. While having a playbook of proven fundamentals to fall back on when bottlenecks occur. We are a consortium of driven ambitiously bold individuals gaining resources to achieve sustainable success and make the world a better place.
We believe transparent communication is integral to a company. As leaders, we need to clearly and succinctly explain to our representatives everything from Odabi's organizational goals, institutional knowledge, and specific procedures. Here at Odabi, we pride ourselves on reaching our client's goals and objectives.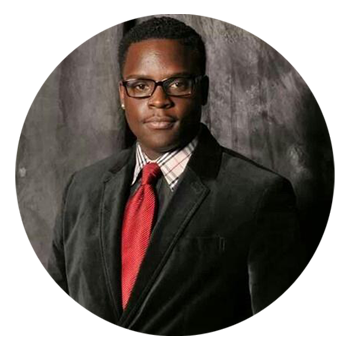 LaJuan Payne | Founder, CEO & CIO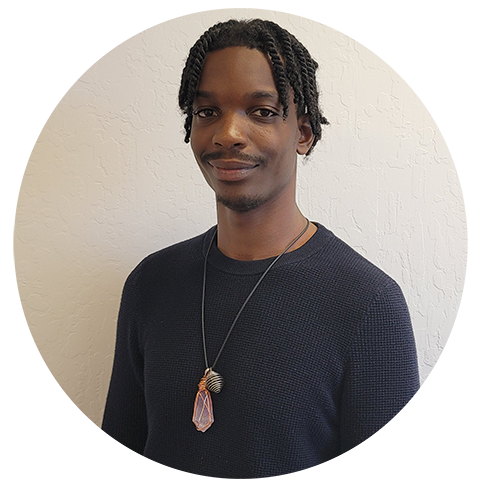 Tyrell Murray | Co-Founder & COO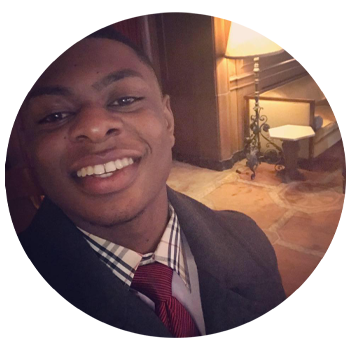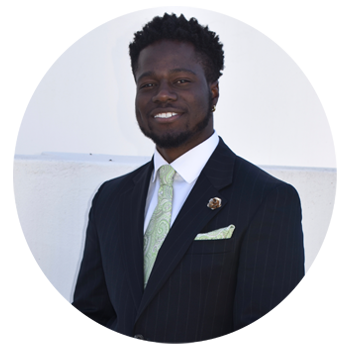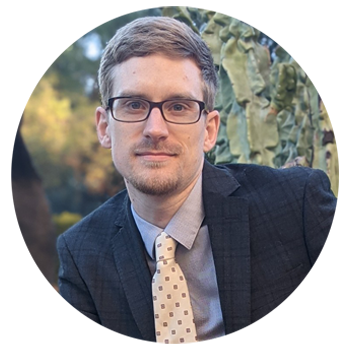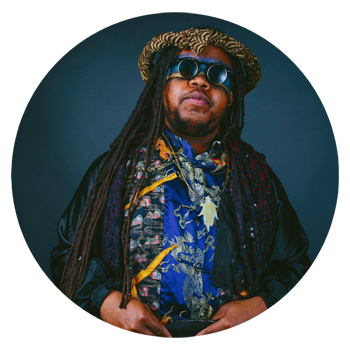 Vision
Our Leadership Perspective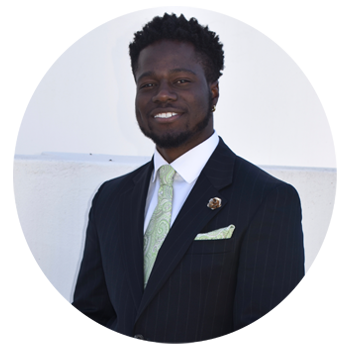 Opeyemi Babatunde
Chief Brand Officer
Manifesting dreams into reality. That is what ODABI truly means to me. Utilizing my creativity and mutual respect, molding the industries we enter becomes little more than child's play. We are a collective of driven individuals, each with our own goals and aspirations but belonging to an organization like ODABI puts the attainability of those goals into perspective. Only Driven Ambitiously Bold Individuals is more than just our company motto, for it accurately depicts each and every member of our team and describes why our success is inevitable.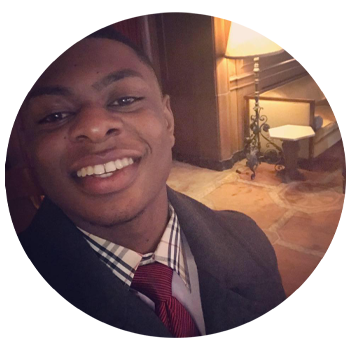 Jason Henderson
Chief Financial Officer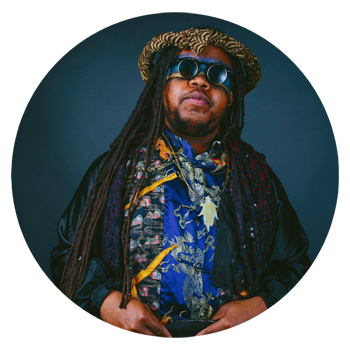 Cordell Hayes
Co-Founder & Chief Creative Officer
My vision for Odabi is to build the most effective system for manifesting dreams.  The structure, similar to how trees bring about fruit. The world is full of dreamers; some need help manifesting their dreams as I have. The impact I will have on the world will be providing the seeds, to grow a tree with the fruit of great magnitude.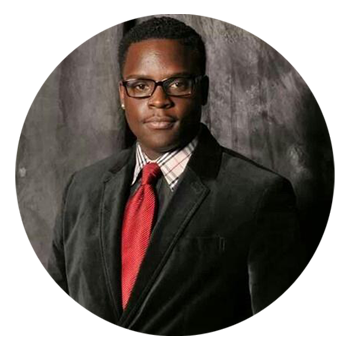 La'Juan Payne
Founder, Chief Executive Officer & Chief Investment Officer
I founded Odabi at the end of the first decade of the  21st century. Every day I go to work with the ambition and mission to build the foundation for the company to be a systemically important global institution at the end of the 21st century. My hope is to establish the technological foundation for a global society no longer dependent upon non-renewable resources in the latter half of our 21st century. Much like the great entrepreneurs before us such as John D. Rockefeller who lit every home in America with his kerosene lamps, I seek to positively impact society. My vision is to shift the ideology of nations around the world towards a future where humanity coexists with the planet abandoning our symbiotic way of life.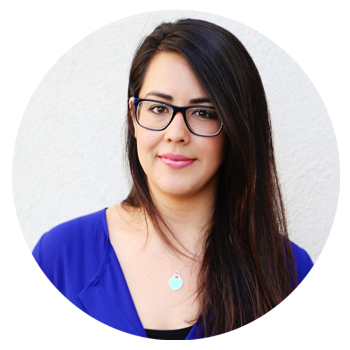 Cristina Diaz
Former Executive
ODABI from my perspective has become a manifestation of its meaning. Only Driven Ambitiously Bold Individuals. Our goals are big, but the foundation they are built on was stitched together from the words, advice, heart, and experiences of titans. We took gold nuggets of knowledge available to billions and turned them into a map.  All we did differently was believe in our ability to turn words into actions. We believed we could create a beautiful machine, a machine that is complex yet forever giving, and so we did. Through our actions and beliefs, we have become the ultimate creators of our future.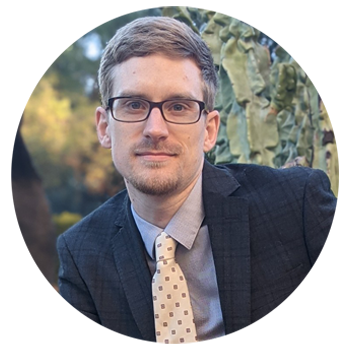 Nels Dixon
Chief Marketing Officer
I am leading the company toward a future where we can impact the world on an individual scale. Paying very close attention to all aspects of our business systems to ensure quality, honesty, and success for those who are a part of the company and our clients, customers, and strategic partners.

"A highly developed values system is like a compass. It serves as a guide to point you in the right direction when you are lost."
― Idowu Koyenikan
Excellence
Sustaining a high level of performance quarter over quarter.
Environment
Providing a transparent environment of teamwork and trust.
Appreciation
Appreciating the value of each team member and client.
Execution
Putting plans into action and seeing them through to the end.
Integrity
Embodying proper moral temperament, even if nobody is watching.
People
Inspiring boundless confidence in what can be accomplished.
Portfolio
Bringing a portfolio of quality companies to service the market.
Partners
Cultivating and nurturing a network of clients, and strategic partners.
Socially Conscious
Being a responsible corporate citizen by producing zero emissions.
Productivity
Being a highly effective, lean, and fast-moving organization.
Profit
Operating from the income of our assets and not the capital of our shareholders.
Think Big
Small goals yield small results, thinking big yields impactful results.
Odabi & Company's Portfolio
A poem for all entrepreneurs
The road to success is paved with tests,
So you've got to believe in yourself above the rest.
Dream big, and let your passion shine,
If you don't, you won't end up with a dime.
Challenge the status quo, disrupt the market and say YES!
And remember that innovation is an endless quest.
Don't forget to change business for good,
If you want to change the world then you should.
If you think with your head and listen to your heart,
I promise you'll get off to a flying start.
Make bold moves, but always play fair,
Always say please and thank you – it's cool to care.
Do what you love and love what you do,
This advice is nothing new.
Now, stop worrying about whether your business will be a hit,
Rise to the challenge and say 'screw it, let's do it!'
Richard Branson

Our teams take every detail seriously, from the seed of an idea to the reality of a working concept, and finally to development and realization. We believe in excellence and incorporate that work ethic and craftsmanship into all our innovations. Our client's vision is in the soul of our projects.